Rather than rebelling against the tradition of Chinese calligraphy,Yangjiang Group gets its inspiration from the origin of the 'long river' of Chinese calligraphy – the ancient days when painting and writing froms were not divided. For Yangjiang Group, the momentun of modern society is calligraphy coming to life and the process of creating calligraphy becomes a way for the artists to reflect the world. Combining calligraphy with the unknowable dynamics of life force, the art of Yangjiang Group forges a unique style – I make calligraphy therefore I am.
Calligraphy works as a metaphor for Yangjiang Group to indicate the unpredictability, the mistery the chances hidden under the surface of a materialistic and confusing world. In their art practice there is no fixed form. Elements from everyday life – news talks, gambling, soccer games, discount sales etc.etc. – give birth to a new approach of making calligraphy. Time and materials are transformed into a comprehensive situation by the fermentation of interaction with wine, tea, discourses and daily situations. For example, in the work Fan Hou Shu Fa (After Meal Calligraphy), the artists turned an ordinary household dinner into a spontaneous theatre in a public space. The leftovers became the key material to create calligraphy. Food integrates with art , as an experiment to connect spirituality and the materialistic world. The content of the calligraphy worked as a motto to reflect the relation between human activities and the surroundings within the process of the performance.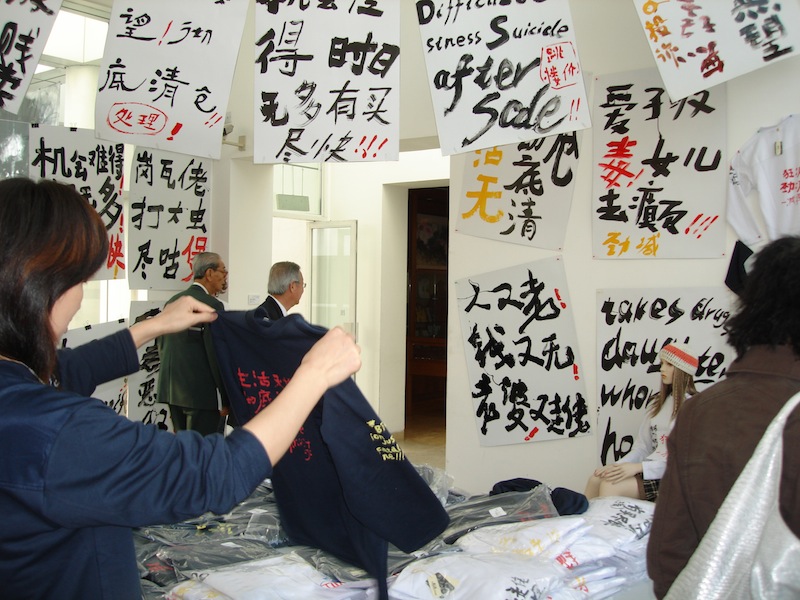 Final Day, Final Struggle , 2006, Performance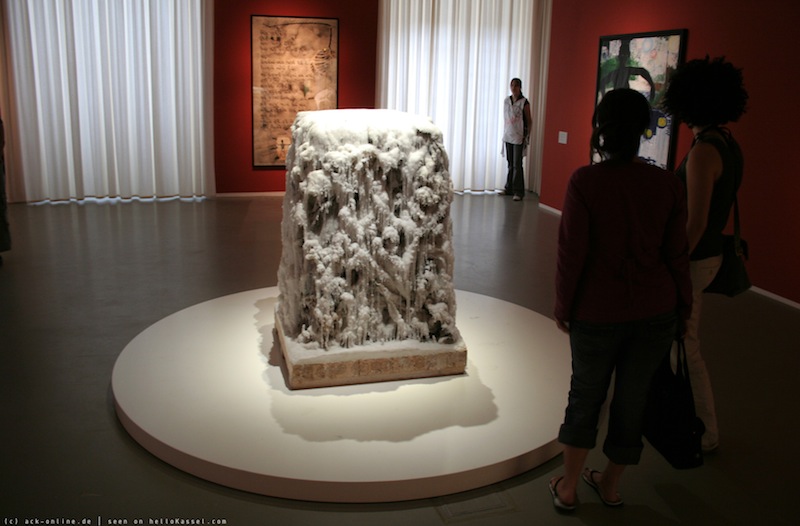 Waterfall, Calligraphy Installation, Exhibition view at Documenta 12, Kassel, 2007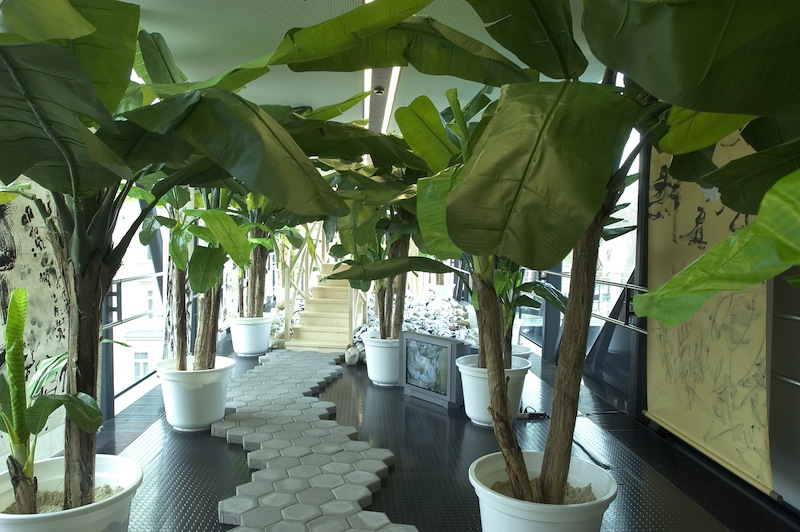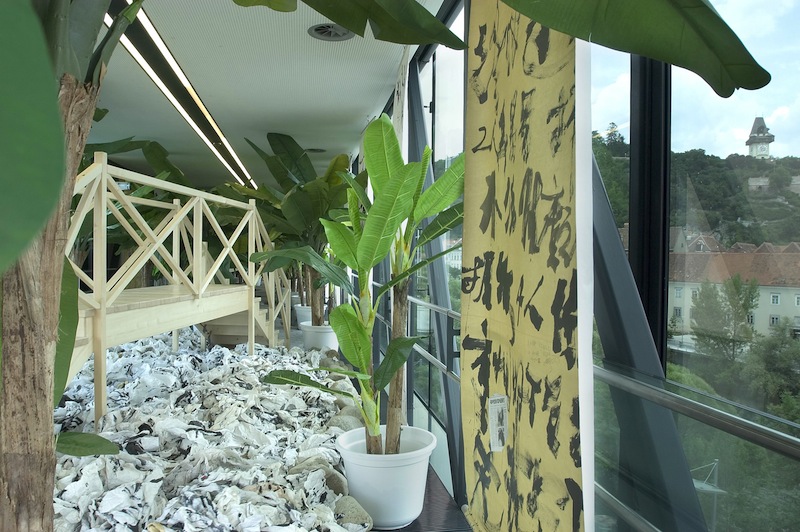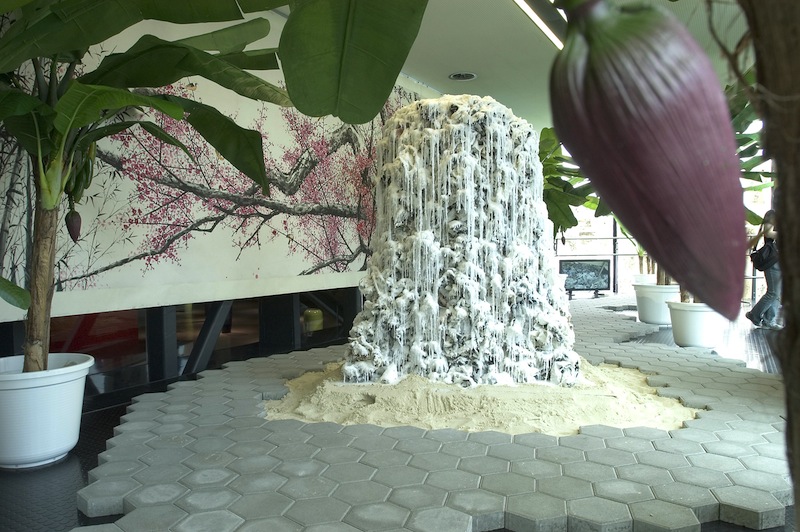 Calligraphy Banana Tree Garden, Calligrphy Garden, Kunsthaus Graz, 2007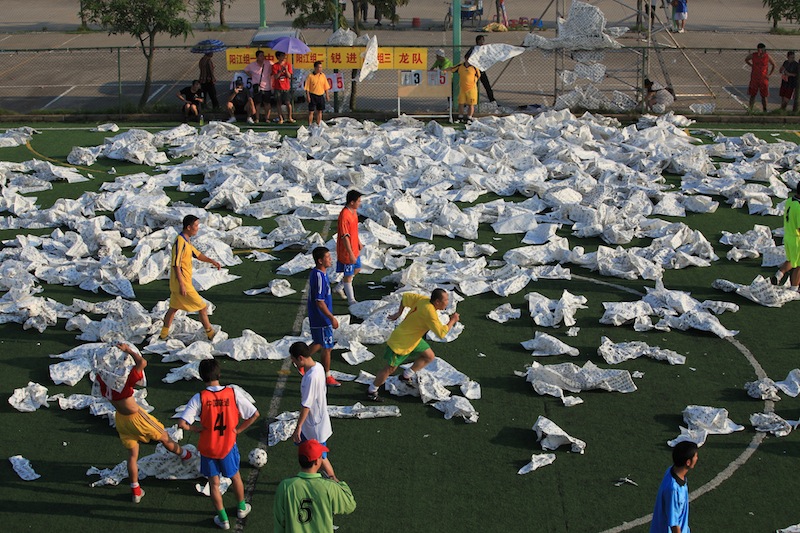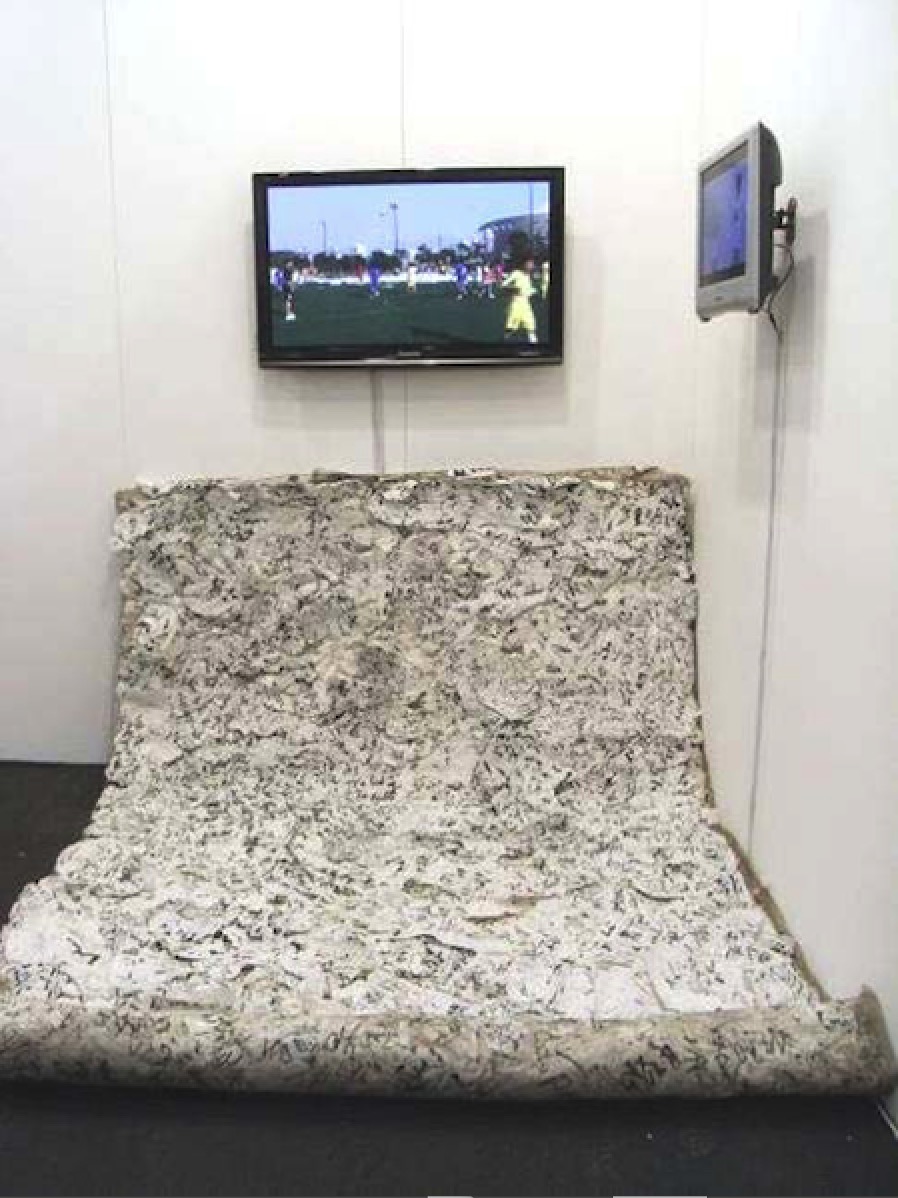 Capital Football, 2009, Calligraphy Installation and Videos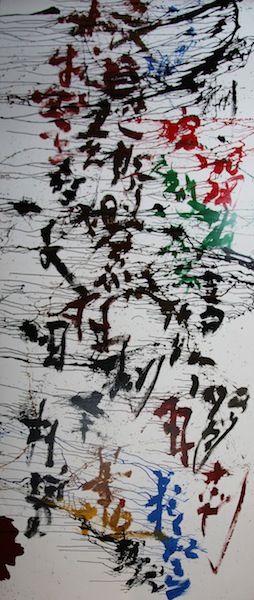 The Morning After: Masterpieces Written While Drunk, No.1: "I Need a New Kidney to Kill Bin Laden", 2010 , Calligraphy (Paint on canvas), 498×210cm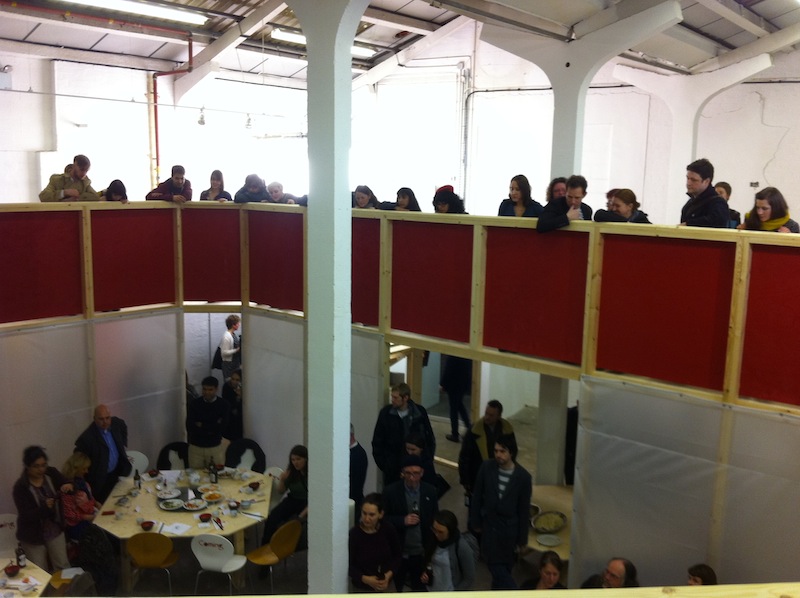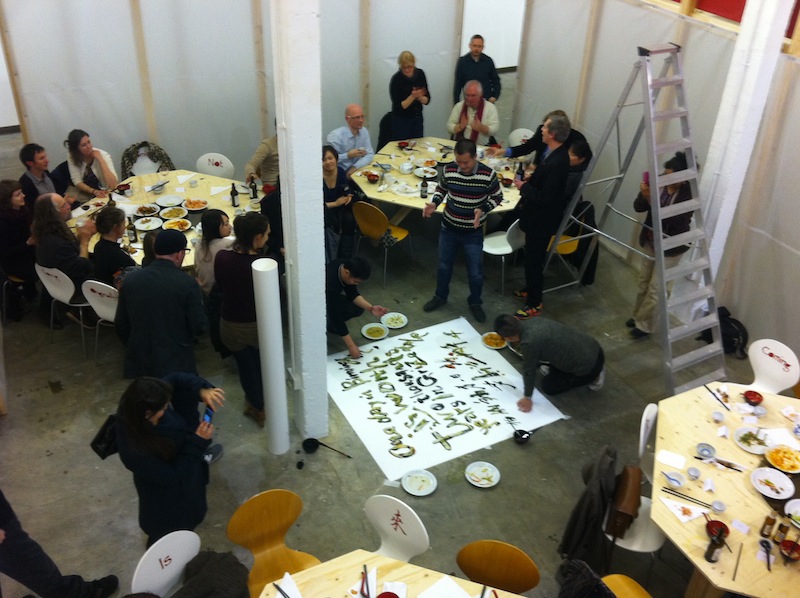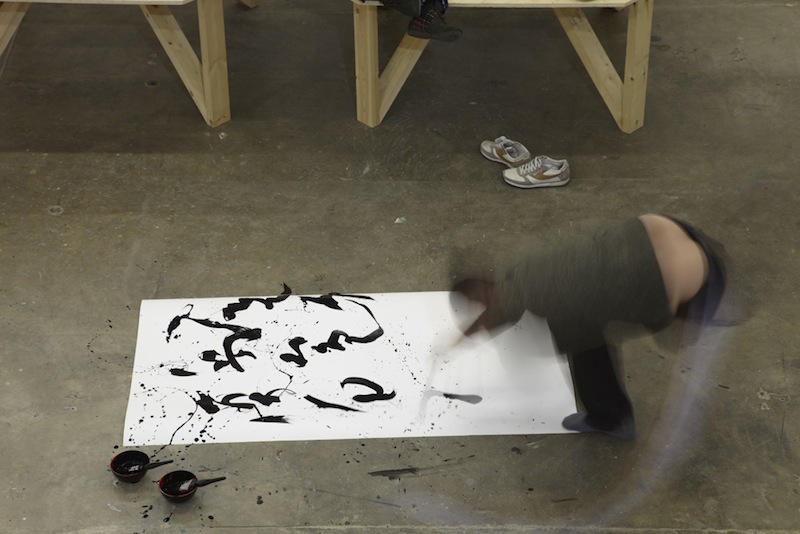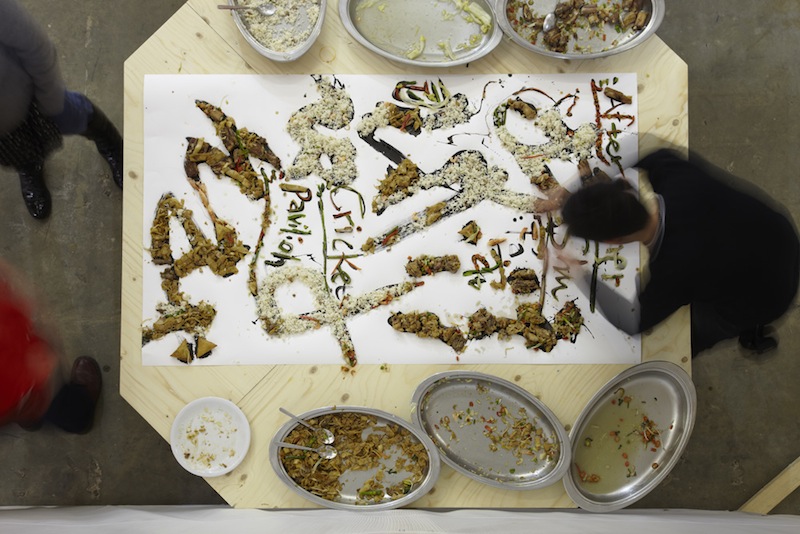 After Dinner Shu Fa, 2012, Performance and Photo, Exhibition view at Eastside Projects


The pecularities of the artists' lives generate the way they work, which holds a characteristic of constantly adapting and integrating itself with the daily process. The very occurrences of life itself influence the art form of Yangjiang Group by offering a wide spectrum of diverse experiences, with which the artists have each time to engage through a different response, according to their perception of a certain tendency of energy.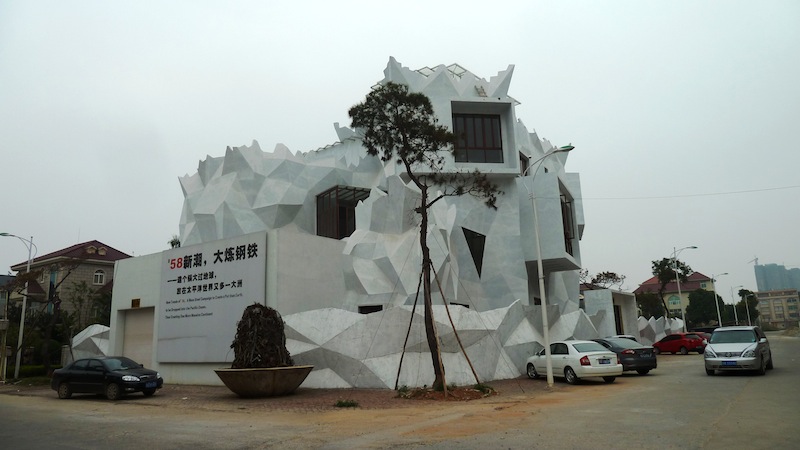 The Studio of Yangjiang Group
Image and Text: Permagate Space, ©Authors, Permagate Space, 2021